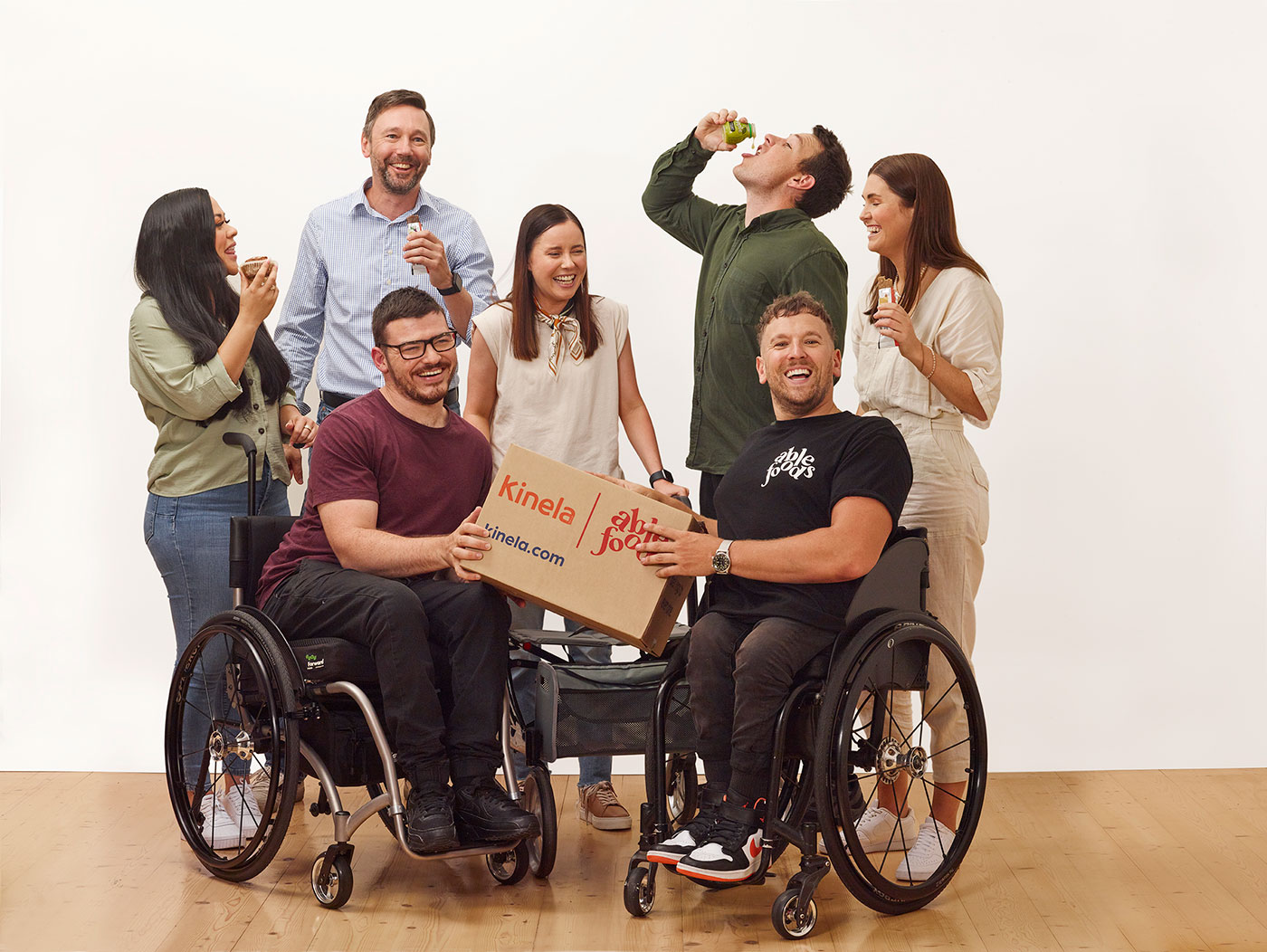 Able Foods and Kinela have joined forces, united by our common goal to help people with a disability live healthier and happier lives and the shared belief that better health belongs to everyone.
Able Foods powered by Australian of the Year Dylan Alcott will now be your new home for our chef-prepared, dietician-designed, home-delivered, ready-made meals for NDIS participants.
Kinela was founded in 2014 and quickly grew to become the largest NDIS meal delivery provider delivering to thousands of Australians every week. Kinela is excited to have brought Able Foods into it's group of brands and to move it's meal delivery business to fit under the Able Foods brand. Bringing Kinela's food business and Able Foods together makes the newly rebranded Able Foods the largest NDIS meal delivery service in the country. 
We have found a kindred spirit in Kinela and it seemed only fitting that we would join the strengths of our two businesses and come out the other side to provide the hands-down best service for you.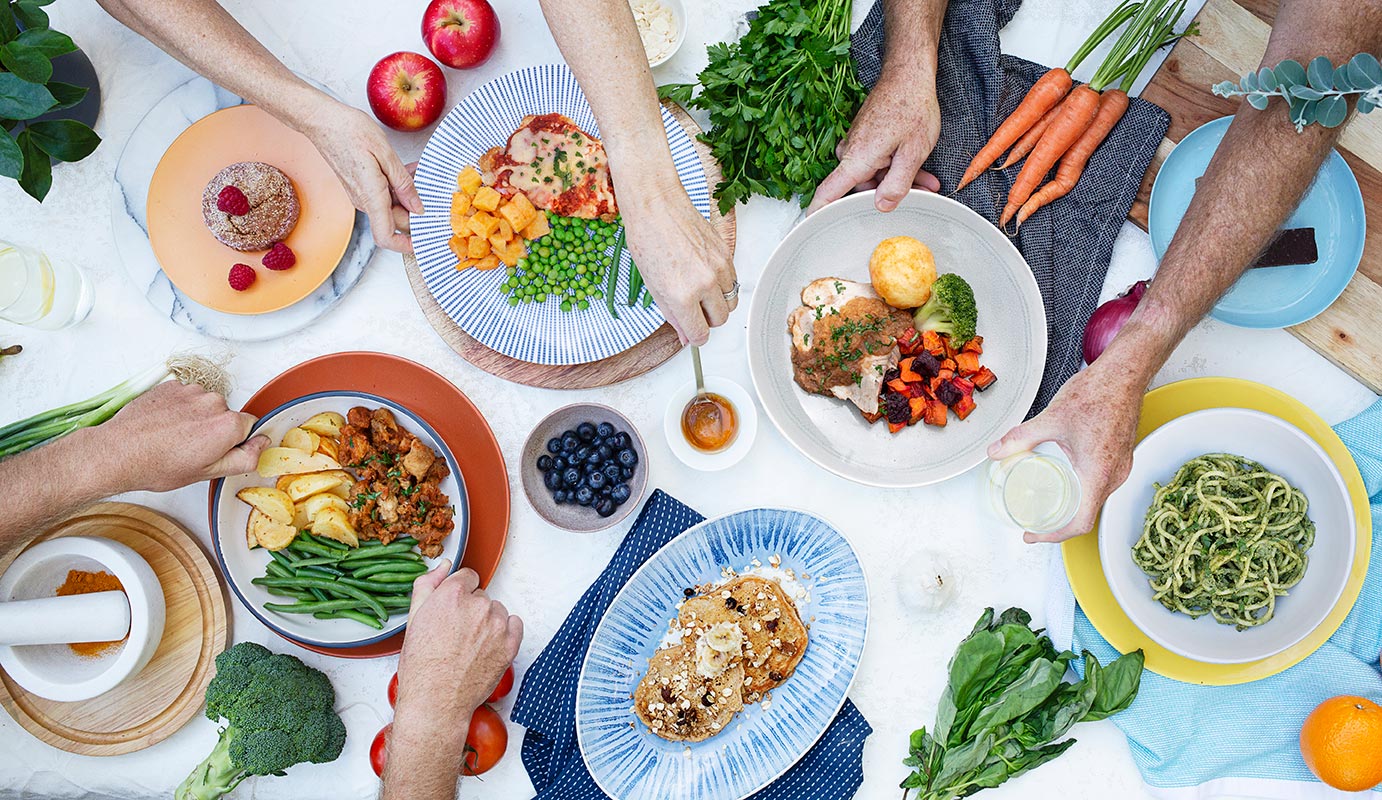 How you get in touch with us
As we move to Able Foods the way in which you contact us and the place to go for ordering will change.
Our new number: 1300 123 ABLE (2253)
Our new website: ablefoods.com.au
Our new email: [email protected]
 
Our new look
You will now see the Able Foods name and brand on your meal boxes, meals, emails and online. We're thrilled to introduce to you our exciting new brand that focuses on creating smiles for our customers, which is you!
 
How we act
With our new brand comes a fresh and fun perspective!! We like to think of ourselves as cheeky champions, very much like our Founder, Dylan Alcott, so while you can absolutely expect the same level of care and expertise as Kinela, we hope to inject a little more fun in your experience!
Our friendly customer support team
You'll be pleased to know that our friendly team of experts who you know and love, are still here for you. . We are here to help you find the right service, answer your questions, and solve any problems that come up along the way.  Here are our contact details:
Our new number: 1300 123 ABLE (2253)
Our new website: ablefoods.com.au
Our new email: [email protected]
 
Our menu
Our chef-prepared, dietitian-designed meals are here to stay – the flavours you know and the meals you love are not going anywhere. What we're improving is helping customers better understand the benefits of our meals and what makes them so special. You can learn more about our meals and the Magic 8 Nutrition Guidelines here.
 
How you place an order
The way in which you place an order won't change but remember to use the new contact number, website and email address.
 
Our new number: 1300 123 ABLE (2253)
Our new website: ablefoods.com.au
Our new email: [email protected]
 
Payments
There will be no changes to the way your payments work. We will keep processing co-pay and NDIS supported plans like we usually do.
 
How meals arrive at your doorstep
It's business as usual at our distribution centre and we'll be delivering on the same days and times you are used to. As always we will provide a tracking SMS sent the day before your delivery, so you can keep following your food's journey from our chefs to your doorstep.
Can't find what you're looking for?
If you would like to receive more information, please click the button below or call our friendly team on 1300 123 ABLE (2253)