Magic 8 Nutrition Guidelines
At Able Foods, our menu is designed specifically for the needs of people with disability. We take the guesswork out of healthy eating, so you can relax and dig in!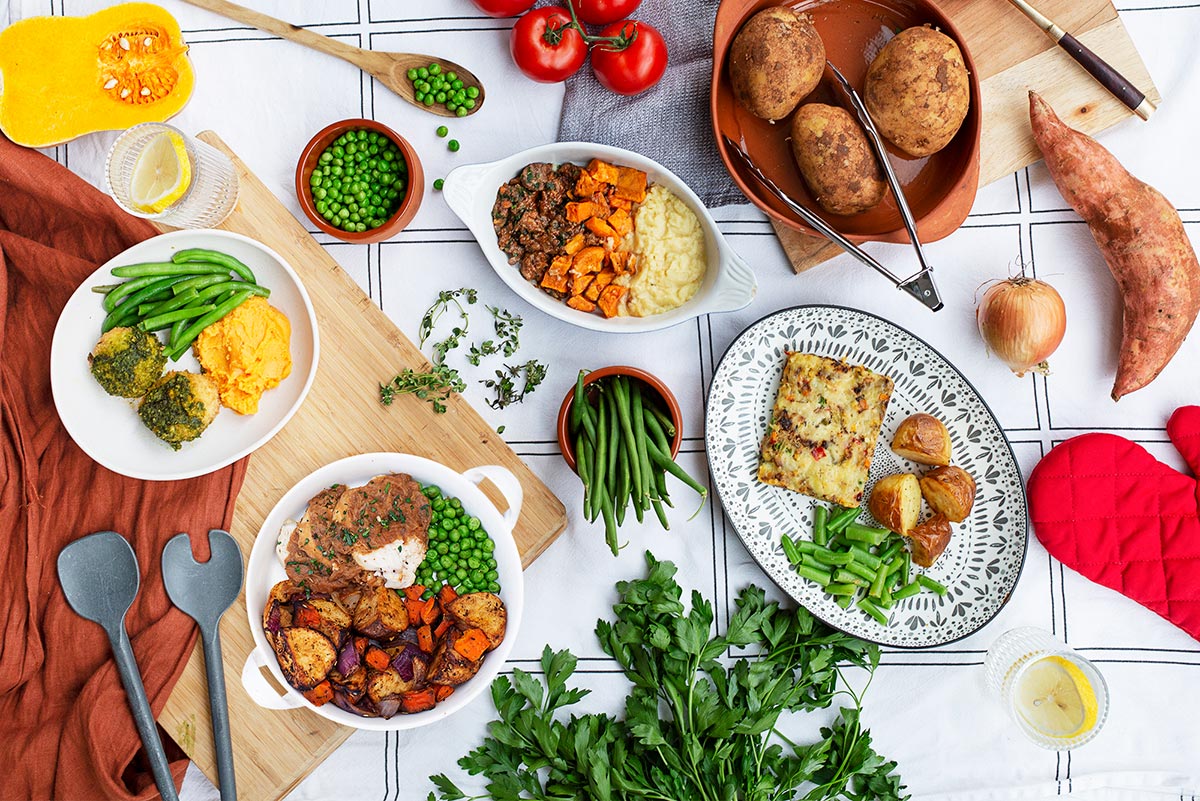 We've spent countless hours with our team of dietitians perfecting our Magic 8 Nutrition Guidelines to ensure all of our main meals are healthy, balanced and damn delicious. While other providers might work on the average across their menu, all our main meals are created equal!
Magic 8 main meal nutrition guidelines
And if that's not enough, our main meals are developed following the Australian Dietary Guidelines and Australian Guide to Healthy Eating! 
The NDIS recommends that when you choose a provider you ask if they've followed these guides, and at Able Foods the answer is yes!
Managing a healthy diet and weight is important for our long-term health and wellbeing. The key to achieving or maintaining a healthy weight is all about balancing the energy we put in our bodies and the energy we burn. The amount we need depends on our age, sex, and level of physical activity. 

Our team of dietitians and nutritionists have worked to ensure all Able Foods' main meals are perfectly portioned, nutritionally balanced and calorie-controlled, so you can feel confident choosing any of our delicious options. 
Protein is necessary for tissue building and repair. Because the body can't store protein, it's important that we get enough of it from our diets daily. 
Meeting our protein needs is easy when we're regularly eating a wide variety of food. Meat is usually what comes to mind, but some vegetables, legumes, nuts, dairy, and eggs are great sources of protein too.
How much protein you should eat depends on different factors, including age, sex, and whether you're pregnant or breastfeeding. All of Able Foods' main meals are a good source of protein, with at least 10 grams of protein per serve.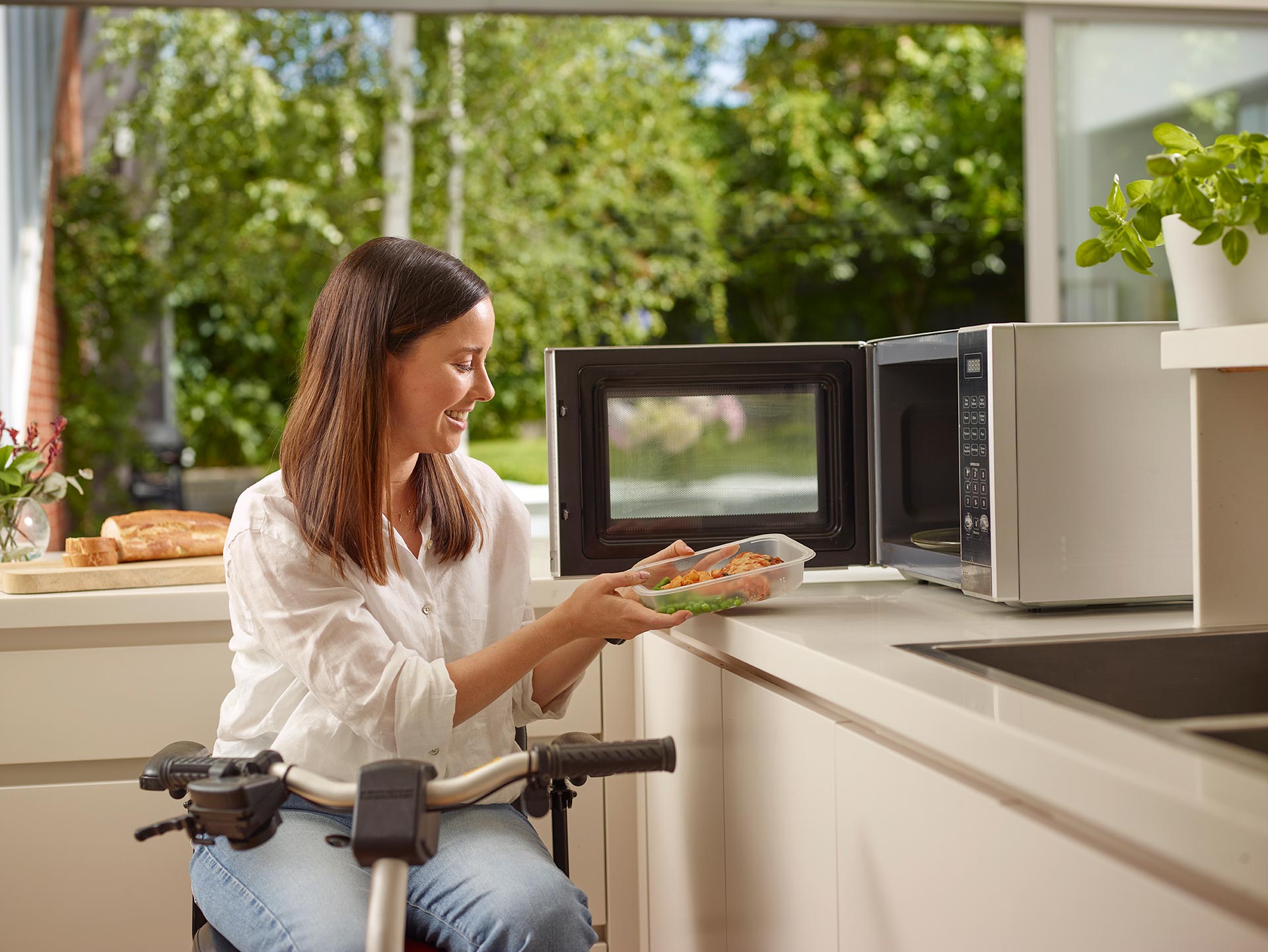 What we put into our bodies also dictates what comes out. Dietary fibre is the part of food from plants that we can't break down, and its main role is to keep our digestive systems working well. Not getting enough fibre has been linked to issues like constipation, irritable bowel syndrome (IBS), and heart disease. 
Eating a range of vegetables, fruits, and legumes is a great way to increase dietary fibre. All Able Foods' main meals are a good source of dietary fibre, containing at least 4 grams per serve. 
Eating well means enjoying a variety of nutritious foods from the five food groups:
Vegetables and legumes or beans
Fruit
Grains
Milk, yoghurt and cheese, or their alternatives
Lean meat, poultry, fish and eggs, or their alternatives
Able Foods' main meals contain at least three servings of foods from these five food groups to ensure meals are based on core food groups and contribute to daily nutrition requirements.
It's important to eat a wide range of vegetables, including legumes or beans. They give our bodies the vitamins, minerals, and fibre needed to stay healthy. Eating different types and colours is best because each vegetable has different benefits.
Each main meal at Able Foods provides at least 1.5 serves of vegetables. Some have more, like our roast lamb & rosemary gravy that contains a whopping 3.66 serves of vegetables from roast potatoes, sweet potatoes, carrots and peas.
Sodium is a mineral that occurs naturally in many foods, but most of the sodium we consume is in the form of salt. Sodium is essential for our bodies to function, and while we do need a bit for good health, more often than not, we're eating too much. In fact, the average Australian diet has twice the amount of sodium needed! 
Too much sodium can increase the risk for high blood pressure, heart disease and stroke. Here at Able Foods, we control the sodium in our main meals, so they contain no more than one-third of the daily intake of sodium without sacrificing taste.*
* Percentage Daily Intakes are based on an average adult diet of 8700 kJ.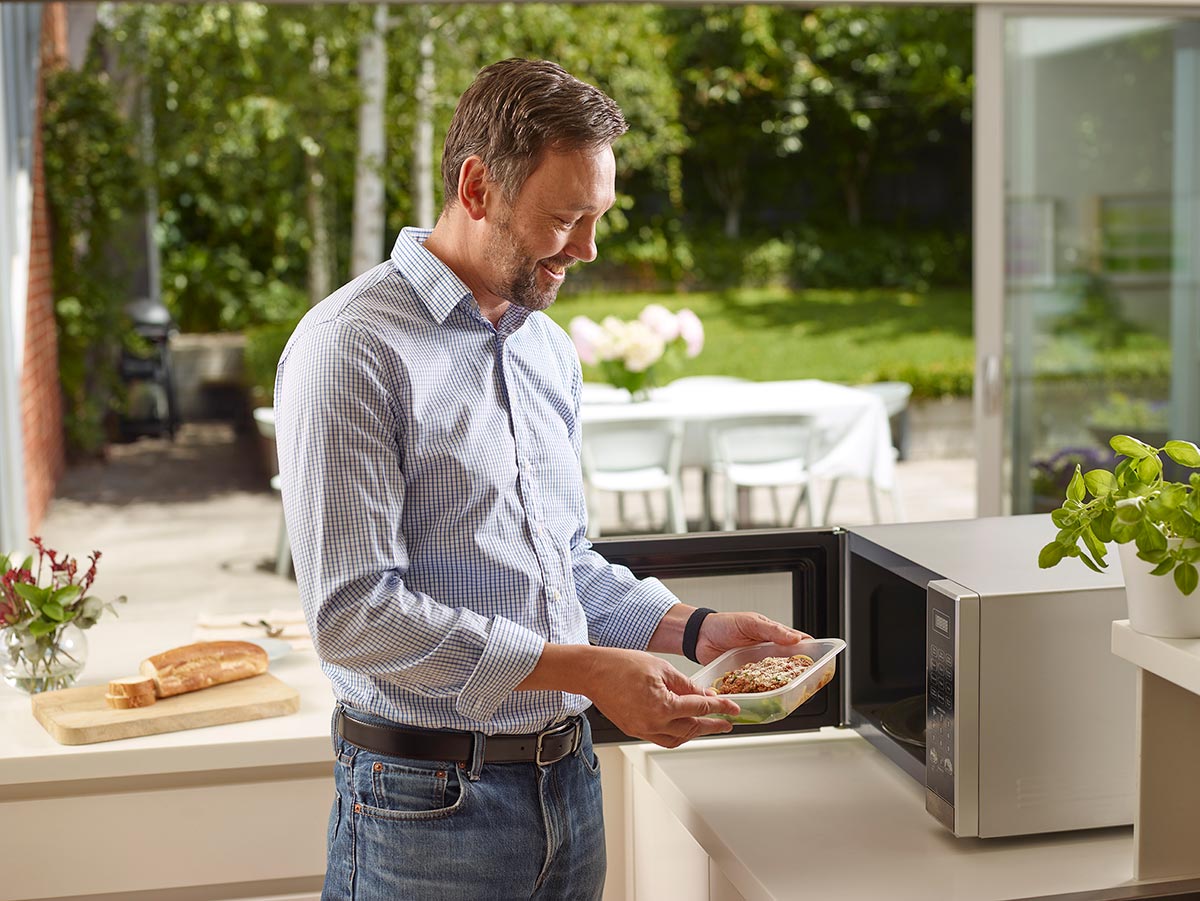 Saturated fat is the type of fat found in animal products like cream, butter, cheese, and meat. It's also used to make confectionaries like cakes. Eating a greater amount of saturated fat is linked with an increased risk of heart disease and high blood cholesterol levels.  
It's recommended that saturated fat make up no more than 10% of daily energy intake. Each Able Foods main meal contributes to no more than one-third of the daily intake of saturated fat. * 
* Percentage Daily Intakes are based on an average adult diet of 8700 kJ.
Sugars occur naturally in some foods, such as fruits and are also added to a wide variety of foods. It is one of our body's sources of energy, but as far as good health is concerned, there is a limit to how much we should consume. 
Here at Able Foods, we control the sugar in each main meal to ensure it is no more than one-quarter of the daily intake of sugar.* By designing meals this way, we make sure you're getting food that's both nutritious and delicious. 
* Percentage Daily Intakes are based on an average adult diet of 8700 kJ.