What makes our meals so special?
Able Foods helps you tailor a champion diet for a healthier and happier life. Chef-prepared and dietitian-designed according to our Magic 8 Nutrition Guidelines, our speciality ready-made meals are healthy, convenient and damn delicious.
Our menu is designed specifically for the needs of people with disability plus we take the guesswork out of healthy eating. So you can just relax and dig in!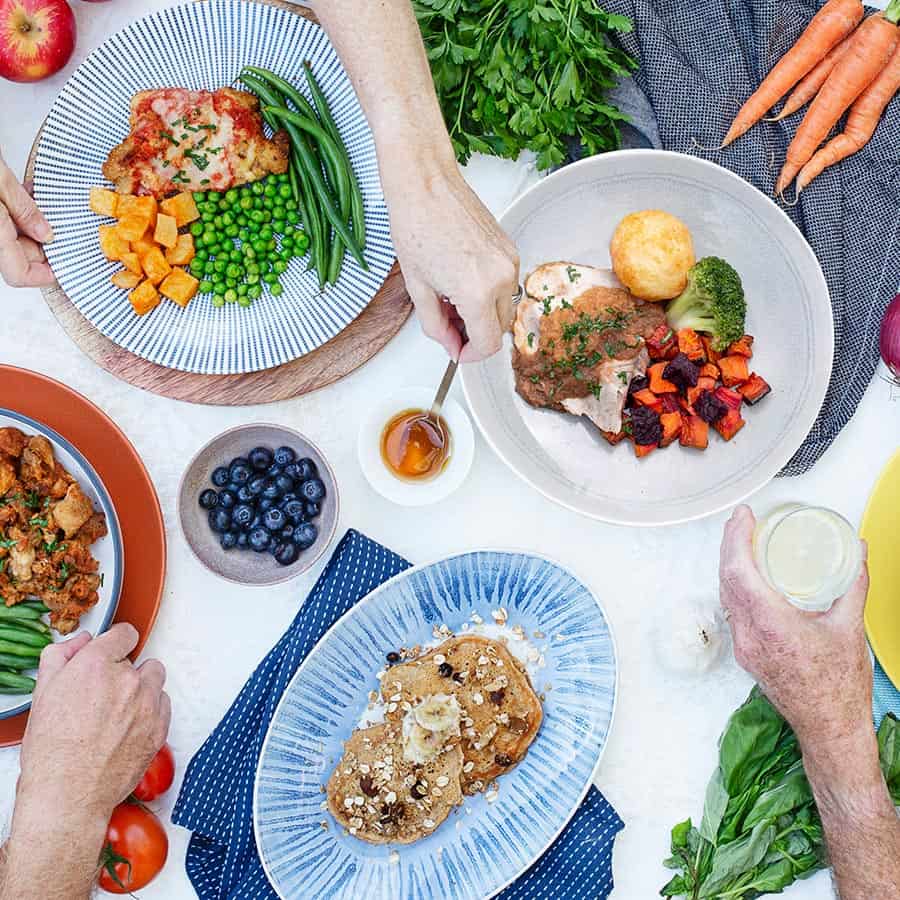 "I have been with Able Foods for 3 years now. The food is great and the dietitians really help. I have lost 50kg and feeling so much healthier."
"Able Foods meals are so convenient and tasty. I feel confident knowing they are healthy and nutritious"

How NDIS with Able Foods Works
If you have any questions head to our contact us page to see the best way for you to reach out to our team.
Depending on how your NDIS plan is managed and structured, our onboarding team will generate a Service Agreement and quote and even submit these to the NDIS on your behalf if required!
Once your funding has been approved, we will collect your payment details for your co-payment (as little as $2.50 for a main meal!) and discuss whether you would like a personalised meal plan or to place orders independently.