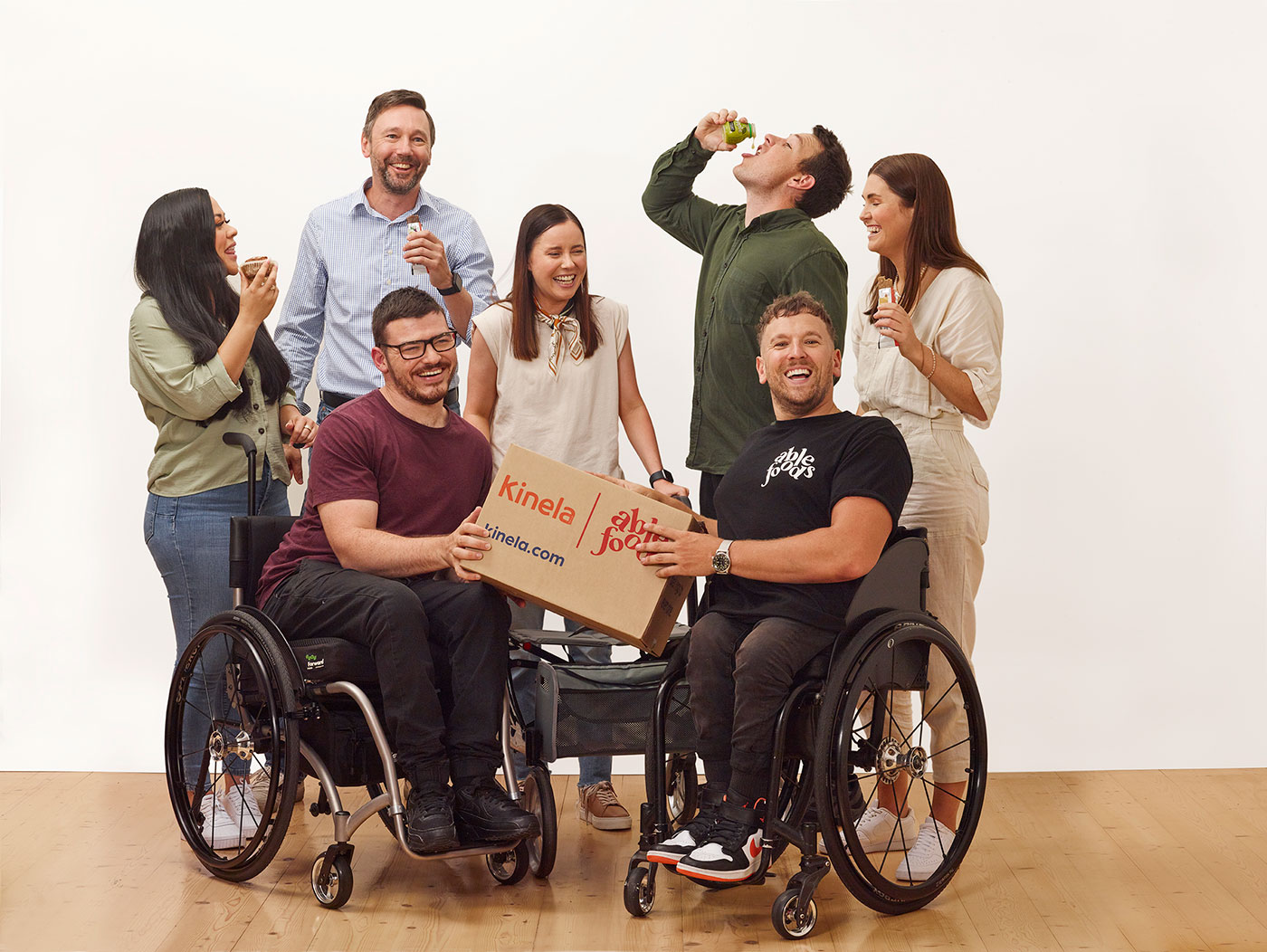 Australian of the Year and  Paralympic Gold Medalist Dylan Alcott OAM co-founded Able Foods to shake up the ready-made meal space for NDIS participants. Our aim is to help Australians with disability take the guesswork out of healthy eating by tailoring a champion diet for a healthier and happier life!
In early 2021, we launched a range of easy to open, microwaveable baked beans stocked exclusively in Coles stores nationally – trust us when we say you have to try the tomato chilli! We are working with Coles to bring even more products to the shelf, so watch this space.
Late in 2021, we proudly announced that Australia's leading NDIS meal delivery provider acquired Able Foods, bringing together two of the strongest brands in the business. 
Kinela was founded in 2014 with a mission to bring better health to everyone. Working under the Kinela group of brands, Able Foods is expanding the impactful work we do at a much faster rate and Kinela continues to provide allied health services through online therapy across every postcode in Australia.
Kinela meal delivery business is now operating as part of the Able Foods brand. Bringing the two businesses together makes the newly rebranded Able Foods the largest NDIS meal delivery provider in Australia.
With a range of 80+ chef-prepared specialty ready-made meals that are perfectly portioned, healthy and damn delicious. We are the NDIS specialist who gets the needs of the disability community because we are part of it.
As you can see our story is just getting started and we can't wait to do bigger and better things as we continue to grow!