Discover how to dispose of all Able Foods packaging responsibly and sustainably.
Our commitment to the environment
We know you care about our environment – and so do we. As a Certified B Corporation, our commitment to minimising our environmental impact is nationally recognised and measured. Please help us do even better by disposing of your Able Foods packaging responsibly.
How to re-use your Able Foods packaging
Before you dispose of your Able Foods packaging, think about how you might re-use it instead!
Delivery boxes
Our delivery boxes are the perfect size for storing photos, books or household items. Save them for the next time someone moves house or donate them to a local moving company.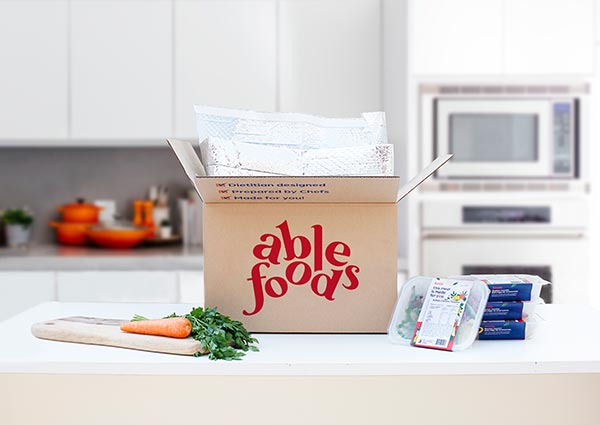 Thermal liners
Our thermal liners aren't just great at keeping things cool, they also keep things protected with layers of air cushions! Re-use the liners as a postal satchel or to protect delicate items when storing or moving them.
Gel packs
Our gel packs are great for keeping your lunchbox or picnic meals cool; taking grocery shopping to keep perishable items cool; or keeping handy in the freezer in case of an injury!
How do you responsibly dispose of Able Foods packaging?
Frequently Asked Questions
Other questions about Able Foods' packaging and responsible disposal
No, we don't offer a collection service. However, all of our packaging can either be re-used or recycled.
Food safety is our top priority, and it would not be food-safe to re-use these items in different households. But there are plenty of smart ways that you can re-use these items in your own home. 
Would you like more support?
If you would like to receive more information, please click the button below or call our friendly team on 1300 123 ABLE (2253)